100% cotton and generously sized, 21" square (53cm).
Each design is available by the dozen, in a Gift Box or tied in Bundles of 3 Hankies. We are happy to make up any combination of colours into Bundles or Gift Boxes. Gift Boxes are available holding 2 or 3 Hankies.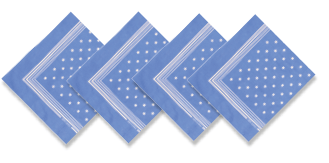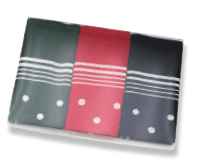 Acrylic Gift Box (3 per box)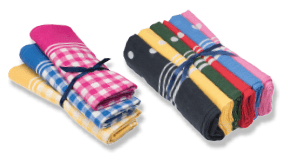 Bundles of 3 or 6 tied with Ribbon (any colour combination)
SPOTS:
Navy, Yellow, Green, Red, Pale Blue & Pink.

6 Colours to choose from Navy, Yellow, Green, Red, Pale Blue, Pink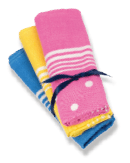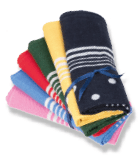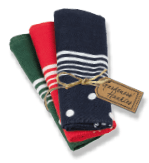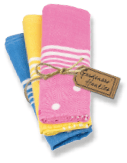 Assortment of Gardeners' Bundles of 3
CHECKS: Yellow, Blue & Dark Pink.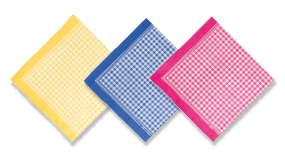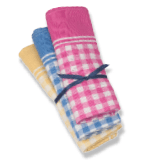 A LOAD OF BALLS: Rugby, Cricket, Golf and Footballs on Red or Blue background.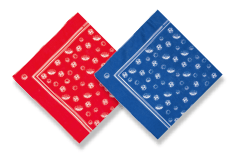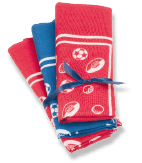 Cricket, Golf, Rugby & Footballs
COUNTRY SPORTS:
Pheasants, Shooting, Fisherman & Fly.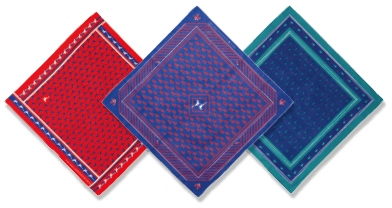 If you are interested in stocking Enormous Handkerchiefs, please click here for a trade price list or contact us for samples.
CLICK IMAGES BELOW TO VIEW GALLERY
AVAILABLE IN BUNDLES OF 3 , BUNDLES OF 6, GIFT BOXES OF 2 AND GIFT BOXES OF 3